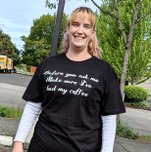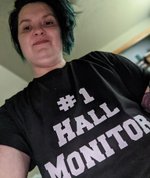 Angel is our PR Manager/Hall monitor, self taught lol. She runs most of our social media sites. Embracing her anxiety by hiding behind the scences, keeping very busy trying to raise awareness and donations for our rescue and our medical dogs. She's always being cautious and making sure we're dotting our i and crossing our t. She is quick to jump on a weekend rescue mission last minute. She's a cancer survior, stay home mom with a grandbabies in Colo
Melissa is our founder and director. She is our hard ass, making sure shit gets done and keeping us on track! This has always been her dream and she will do whatever it takes to advocate for not only Pitties but all dogs. She's a full time nurse, Mother of adult children and wife. You wont catch her off guard, but do make sure you catch her after her coffee, or brace yourself lol
Mercedes is our Assistant Director. She wears her heart on her sleeve and has so much love for ALL the dogs! If she could keep them all she would! That would be her dream,, to be able to keep all the dogs she falls in love with. On top of all the communication work she does, she also takes in a lot of our Mom and puppies, which is a long term commitment and a lot of work! She's a mom to younger kids, wife and full time Staffing coordinator job, her life is very busy.
Let me introduce our crew
Our Rescue wouldn't be possible without or AWESOME Fosters and Volunteers! We are foster based, so all our dogs are cared for in loving homes until they are adopted. The more fosters we have the more lives we can save, so we are always on the lookout for fosters. We provide everything a foster would need; Food, Crate, Support and any vet care that the dog may need. Do you have room in your home to foster?
We have rescue runs on a regular basis, whether it's us or a transport team. We make these trips to save dogs who are in shelters with risk of being put down due to overcrowding or deemed unadoptable. These trips come out of our funds for the rescue, donations and adoption fees make it possible to continue saving lives where ever we are needed.